Master Psychedelic Sonic Manipulator
Brian Clark is a Veteran of the psy scene and has been developing his sound for over 15 years!  His massive experience working with all manner of musical synthesis ranging from internal VST/AudioUnit instruments to vintage hardware and bass guitar is evident in his versatile and banging dance floor tunes
His years in the industry touring and producing has given him the experience and knowledge to infuse into his music and performances and on to the dance floor.
AudioUnit shared a post.
3 months ago
Iono-Music
Our new Iono-Music June 2019 Podcast is ready to listen! We hope you enjoy the summer as much as we do and we continue today to give you our monthly jam packed forecast mixed by Iono-Music veteran Jensson! The show will feature most of the upcoming releases from us for the month of June / July, giving fans a heads up and exclusive teasers - all blended seamlessly into one hypnotic powerful mix. The podcast is also available on: Youtube:
https://bit.ly/2x5oYp6
Itunes:
https://apple.co/2HVNAbr
Soundcloud:
https://bit.ly/2FGXpDS
Track list: 01. Altered State - Enchanted Woods 02. Aioaska - Human Nature 03. Mindbenderz - Abyss 04. Altered State - Cloudsurfing 05. Nebula Meltdown - Universe Begins to Know Itself 06. Nebula Meltdown - Matter is a Hologram 07. AudioUnit - Wavepond 08. Tabula Rasa - More Fire 09. One Function - The Message 10. AudioUnit - The Big Dooo 11. Mindwave - Upside Down 12. Lyktum - Midnight Drums (OutLaw Remix)
BIO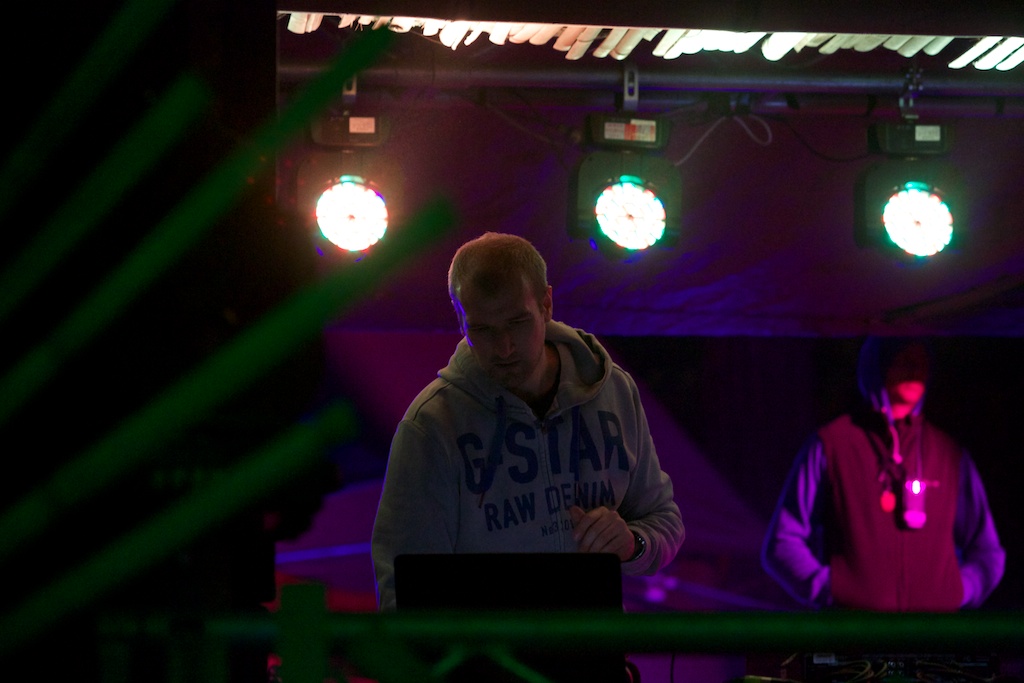 AudioUnit is the solo project of Australian based artist Brian Clark that has been performing and frequenting the festival scene since the late 90s.
Brian's love of the psy-trance scene and dedication to the music, lead him into the studio and to draw on his roots as a bass player and develop his own brand of funky full-on psychedelic.  He went on to meet collaborative artist and wasabi brother Chromatone.  In 2013 released their EP "Challenge of the Grid"  Zero One Music which tore up the psy-scene with its heart pounding dance floor hits.
Since then AudioUnit has been steadily releasing a number of EP's and singles year after year, beginning in 2014 his first solo EP "Dirty Funkatronic" and year after year there after with all 5 EP's reaching into the Top 10 on beatport's Psy-Trance Top 100.  Now with many releases and EP's with NANO Records, Zero1-Music, Iboga, IONO, Future Music Records EXPO Records & 3rd eye Japan and more.
Recently Brian has been releasing on Future Music Records, Iboga's sister label which is becoming a powerhouse in its own right.  Now with AudioUnits new album "Groove Machine" to be soon released with 9 previously unreleased tracks will surely propel him to the far corners of the earth once again.  AudioUnit is becoming an Australian icon with worldwide recognition for his meticulous production and unique Full-on funky style.
AudioUnit's music is stomping the PSY dance floors across the world and featuring on the main stages for Rainbow Serpent, Maitreya, Psyfari, Dragon Dreaming, Vortex Festival South Africa and many others locally and throughout the world.  This veteran of the psychedelic scene will be sure to give you an experience you won't forget.